Okay, I smell a giveaway!!!
It's been too long since I've done a giveaway and the mood is upon me.
**Name the title of a favorite horse book and leave the title in the comments for a chance to win the book mentioned  in my Medieval Times review post earlier [and] also the book Guinevere's Gift, which is a great King Arthur tale with horses.
***********
This giveaway is closed, congratulations to Ali, who is the winner!
This is a fun book, here is the write up at Sonlight's Curriculum site:
"Award-winning author tells the story of a young boy and his rigorous apprenticeship and training at Vienna's Spanish Court Riding school, home of the famous Lipizzan stallions."
and a review from one of their customers: "Loved this story of a boys perseverance in pursuit of his dream. And my son loved watching YouTube videos of Lippizaners once we finished the book."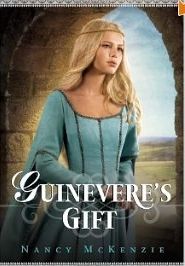 from Random House:
"On the night of Guinevere's birth, there was a prophecy that foretold she would one day be highest lady in the land and wed to a great king. But 13 years have passed, and the prophecy couldn't be further off. Guinevere is now an orphan and a ward of her aunt and uncle, the king and queen of Gwynedd. Tomboyish and awkward, Gwen is no great beauty, and nobody takes the prophecy seriously–especially not Gwen. But then one day Gwen meets a strange young man in the woods who claims to be part of an ancient tribe whose mission is to guard and protect her. Then she stumbles across a sinister plot brewing within the castle walls–one she alone might be able to prevent. Guinevere is beginning to realize her destiny is more complex than it seems–and this is only the beginning."
***this giveaway is an independent giveaway, totally of my own dreaming up. Open only to the contiguous U.S. addresses only. Sorry. Void where prohibited.
{{ make sure you click the +1 button on the rafflecopter box that says 'leave a comment' so you can enter the giveaway, follow the directions it gives you, you will then leave a comment and go back and click the "I did it" button }}