~1~
We have our second high school graduate! Josie graduated from the Orange County School of the Arts, which she attended for 11th and 12th grades. I have to say, the graduation ceremony was incredible, imagine attending a graduation for the show "Glee" or for the Disney Channel...it was really, really well done! I was so excited for her, that I took this great photo out in direct sunlight...oops. Sometimes you forget the things you know how to do, or is that just me?
~2~
I moved my blog over to squarespace. This is my first post drafted on my new platform. Hello? Hello? Is this thing on? --taps mic....er, still getting used to this, it's kind of like having my training wheels on. So far, the blog is here, it still works. Yay!
~3~
Dumb Pet Tricks: and no, that is not a commentary on the intelligence of goldfish, which are pretty smart. ( I was accused on instagram of slamming goldfish) I will pause here and remind readers that Meg did a Science experiment on operant conditioning with goldfish (she taught them a swim routine for treats). Anyway, Dumb pet tricks refers to a late night segment on t.v. where people would bring their pets on to show off a trick, often making the person look dorkie, not the animal :D
So, our goldfish has a really bad begging problem. He swallows too much air while begging at the surface, and then bobs around upside down for a day or two. At least, that is my theory. It scared me the first time I noticed it, but then the next day, he is fine. So, uh, ok.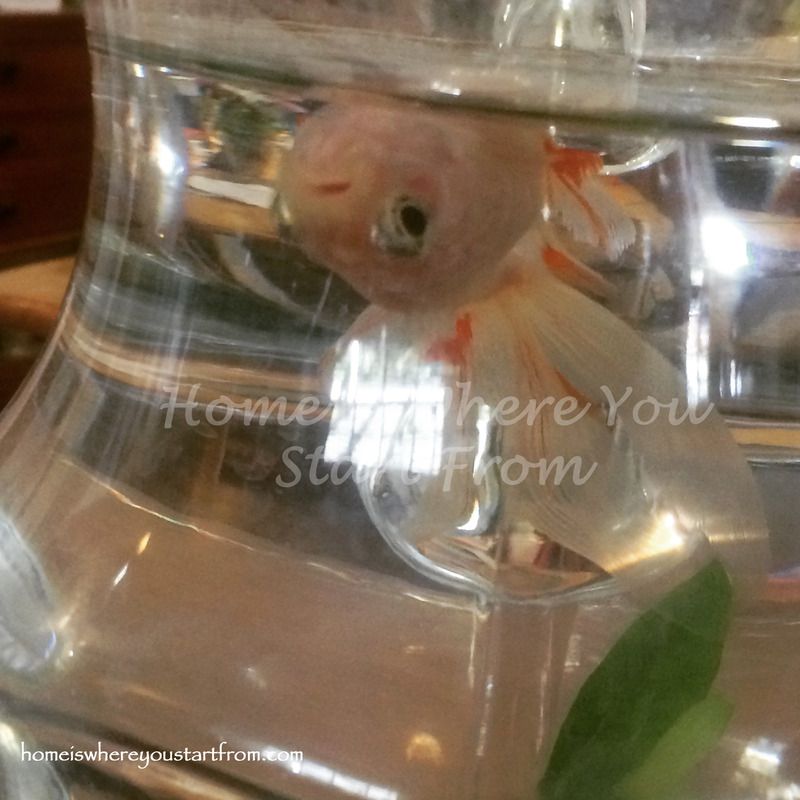 ~4~
Demi-Sky and Amie are taking a creative writing summer class at OCSA, they really, really like it. Last week, the class had a poetry slam contest and Demi came in 2nd place. :) >>>yes, we are big-time nerds here.
~5~
Sky finished our walk-in shower. It's very zen. It's so zen that it doesn't match the rest of the bathroom. Sky is now taking out the doors and re-finishing them, and then he has to re-do the vanity cabinet. It's kind of like that book, "If you give a mouse a cookie" over here. Sky always has to be building something though, so it works out ok.
~6~
Homeschool convention time is here! I am really excited about Bloggers night out this Thursday at the CHEA convention. Here's a link- It should be a lot of fun!