Summer is ending, can you believe it? I am deep into back-to-school and back-to-homeschool planning. Here's a quick run-down on how our Summer has shaped up:
~1~
Yes, Demi-sky made it into to Orange County School of the Arts!! He was on the waiting list, and then I received THE CALL. He is over-the-moon excited. Jose attended this charter school for 11th and 12th grade, Demi will start with 10th grade. He had to audition for this school, they had more than 3,000 applicants this year for few spots.
I am super happy for him, but it is bitter-sweet, too. This year, I will have only Amie at home to homeschool.
~2~
Yes, this happened.... Homeschool Blogger's Night Out, at the CHEA convention. I was a panelist. Still not sure why I said yes, except maybe that I knew it would be fun, that I would meet other neat mom bloggers, and that it is good to go do things. And yet, I am very introverted and yeah, I had to fight with myself leading up to the event to not cancel. It was really a great experience, I am so glad that I went, I was really blessed.
~3~
Sky and I drove to Seattle and then to Spokane, WA. It looked like this...(Pike's Market for crepes, to walk around, and lots of snacking)
and it looked like this....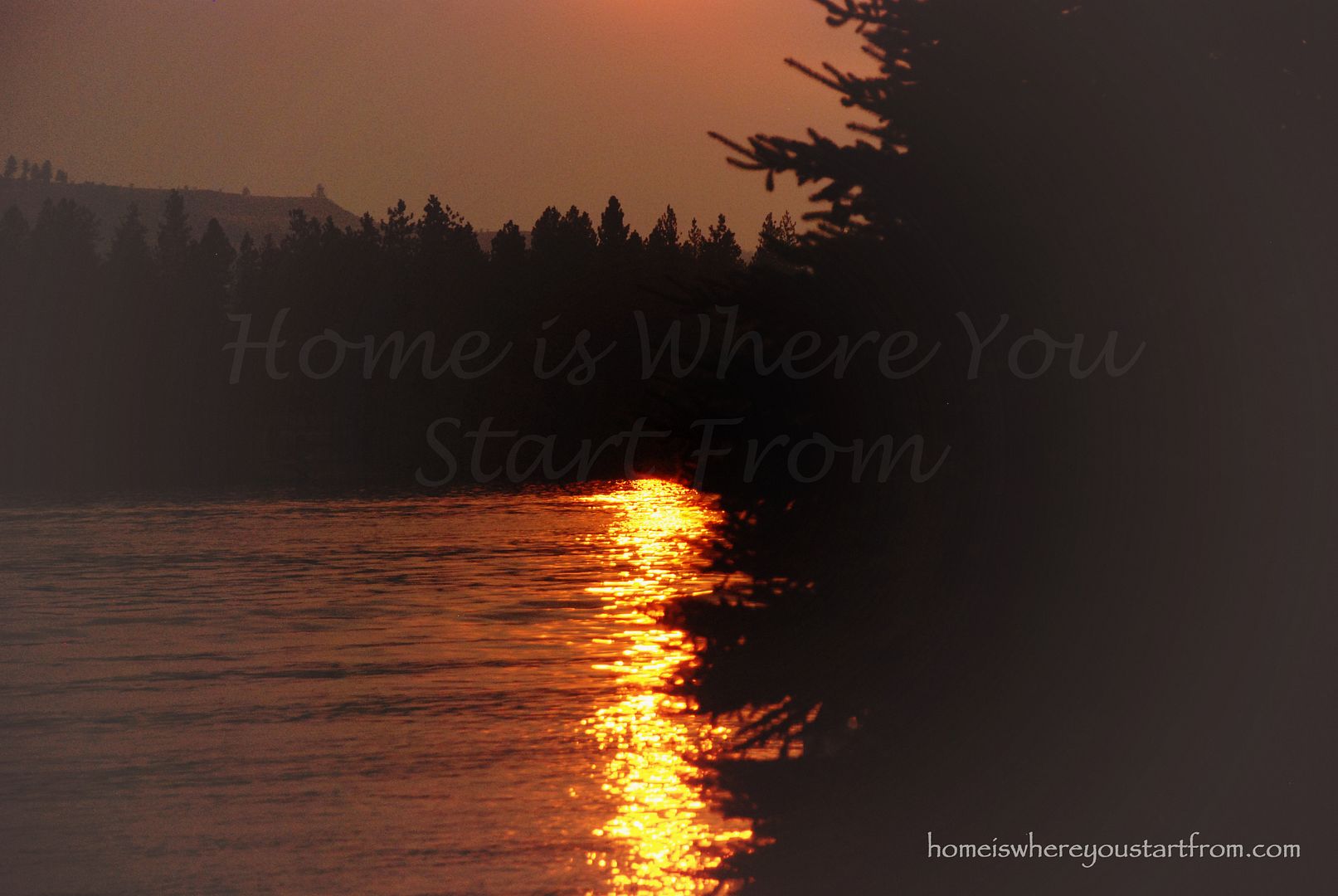 This is the site of the wedding we attended for Sky's brother. Long Lake, near Spokane. It was at a friend's house on the lake. I think this lake might be my destiny. I need to live on water, surrounded by birds. Amen.
~4~
Homeschool starts next week for Amie. She will be taking 2 classes with Biola Star, and then 2 classes at our charter school's learning center, and then the rest will be at home. Things are going to be really different, but I think it will be a good different. I am looking forward to having more space in my day to pursue my own studies. Mom-school, here we come!
~5~
Amie and I are volunteering with Kitty Devore Cat Rescue. A few of their cats stay at Petsmart to be seen and hopefully adopted. Usually, they are at foster homes, but rotate in and out at Petsmart to increase their chances of finding a forever home. We go once a week to clean litter boxes, feed and play with the kitties. They are so sweet, I already have favorites. You can visit with the kitties at Petsmart on 17th and Tustin in Orange County, if you are local. Seriously, you need a great kitty friend? I can hook you up...
~6~
We saw 3 bald eagles on our trip to the northwest. The first one was almost instantly as we crossed into Oregon, it was carrying a fish! We also saw one at long lake, and then we spotted one flying above the freeway in Oregon, carrying a huge branch. I love birds, I seriously envy people who live in places with exciting wildlife. We have mostly sparrows, crows and the occasional cooper's hawk. The yellow finches here are the most exciting, and of course, our wild parrots - which seem to be lessening around here.
~7~
We are neck-deep in an "Avatar the last air-bender" animated show with the kids. I've seen episodes here in there, because the kids like to watch and re-watch. This month, the kids started a marathon on the series from the very beginning, and I have to admit I am hooked. It's a cute show, and very funny. Yup, we are deep people here.... :)
7 Quick Takes (SQT) is hosted over at This Ain't The Lyceum blog, click over to join up!
hope your Summer is winding up beautifully, bloggy friends!