~1~
I introduced Amie to yoga.  She is enjoying a kids yoga class.  I love this studio, isn't it beautiful?  I can't even remember what this move is called, I think it was the "belly train".  Sky thinks it looks like a bunch of dominoes tipped over :)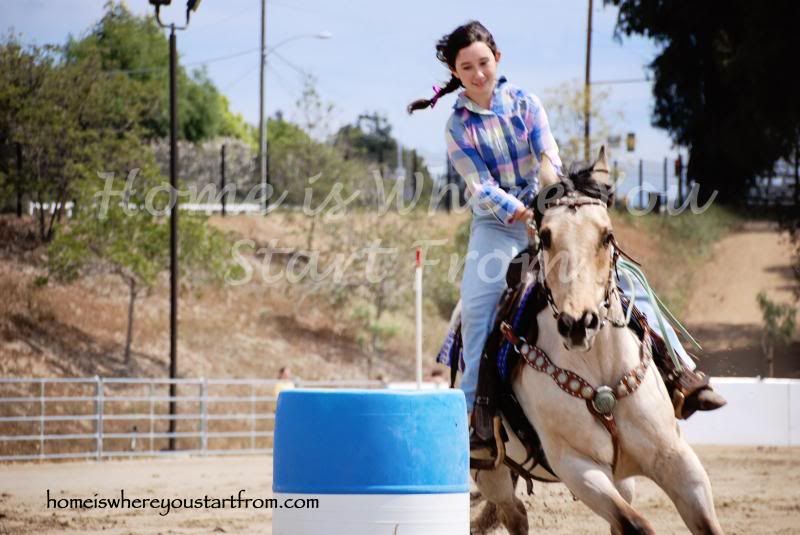 ~2~
Meg has been dreaming for most of her life to barrel race horses.  We had to sit her down once, a long time ago, and explain that this would not happen, we couldn't afford horse-riding lessons.  Well, fast forward to 17 years of age....and she made it happen.  She has been so tenacious with her desire to be around horses, to the point of calling random stables in nearby cities/counties and trying to arrange to work for lessons.  Which, she did.  And now, here we are... funny, as I went through my photos of this event for editing, I noticed that in all of the photos of Meg competing, she is grinning wildly.
you go, Meg!
~3~
Yes, it looks like, walks like and smells like Science-Fair season!!  Meg had a big project/ Science-Fair experiment/research paper for Chemistry, and Josie had a research paper/Science-fair presentation and 3 D model of a cell.  She did her project on the red blood cell, and here is her cell model.  Can you see the oxygen stuck on the hemoglobin?? I got a kick out of that part!  :)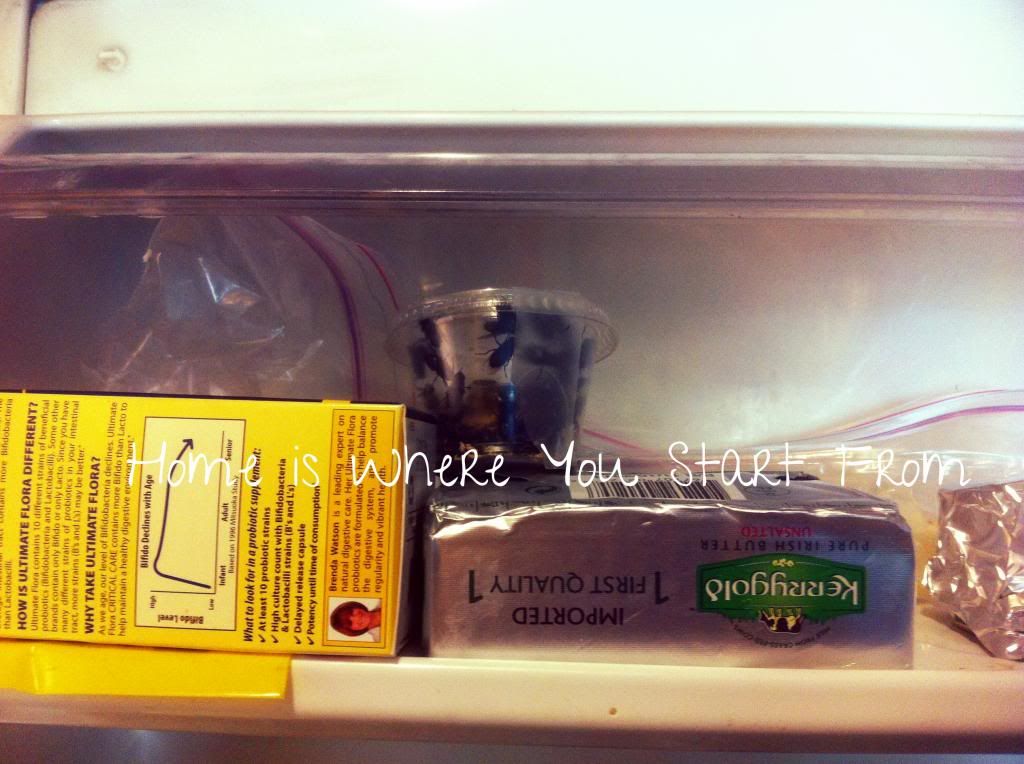 ~4~
In the midst of all this Mad-Science, I opened up my fridge and noticed that Meg's container of 200 blue-bottle fly pupae were hatching.  Just the sort of thing every mom expects to see on her butter shelf....blah!  I requested she go free them.
~5~
Went to a new student orientation meeting with Josie at the Performing Arts School.  I was really impressed, I think she is going to have a great year.  She picked graphic arts, animation and piano for her electives - and these classes take place during the academic portion of her day, they aren't even part of her art conservatory portion.  Very cool.
~6~
We are on the home-stretch with Farmer Boy.  I am really enjoying this book, somehow I skipped it when I read all the other Laura Ingalls Wilder books.  I'm reading it primarily for my boy, I hope he is soaking up the lessons on hard work and integrity.  As for me, Almanzo's mother makes me feel very, very lazy, I don't think that woman ever sat down! Lazy, and hungry...that book has a lot of good food mentioned.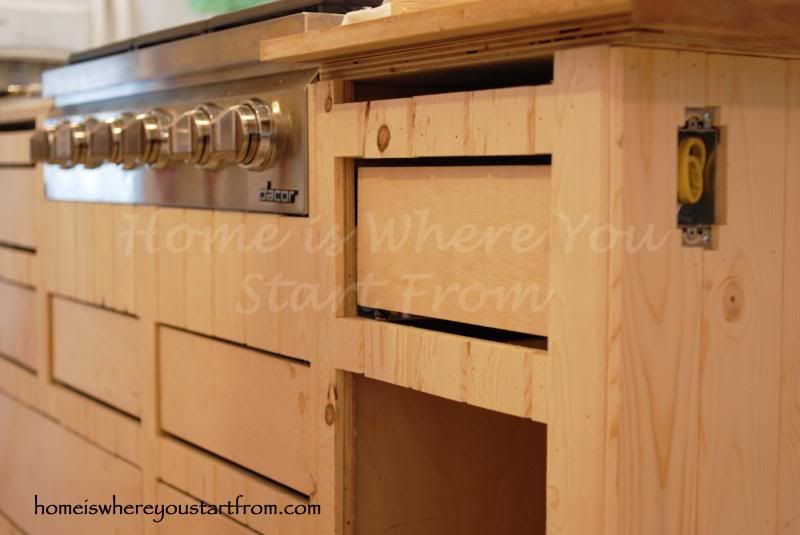 ~7~
Our new kitchen island project is very close to being completed.  Sky completely demolished the old island, there was nothing left but a spot on the floor with missing tiles. He then built this island frame here, from scratch.  Including these drawers.  The bottom two big drawers will hold our pots, pans and lids.  The drawers are fancy/smancy and will finish closing by themselves if you don't close them all the way.  I don't even know what the term for that is...but it's really cool. My new stove-top is in place...drool....and this Saturday Sky will attempt to pour a concrete counter top on the island.  He has never done this before, but I have complete confidence, the man can do just about anything he sets his mind on.  He also has mad-concrete knowledge/skills.  I always found it amusing that he had to take a concrete class in college. Who's laughing now, Jenn, who???  Not me- I will be grateful for my  new stained-concrete counter and will never, ever call concrete "cement" again just to make Sky mad.
Amen.
hope you are having an awesome week, bloggy friends! 7 Quick Takes happens every Friday at Conversion Diary. Hop on over and join up!