Sky and I enjoyed a night out at Asian Grill Yoshinoya in Fullerton.  Yes, it's the Yoshinoya brand I remember from our starving student days, but more sophisticated.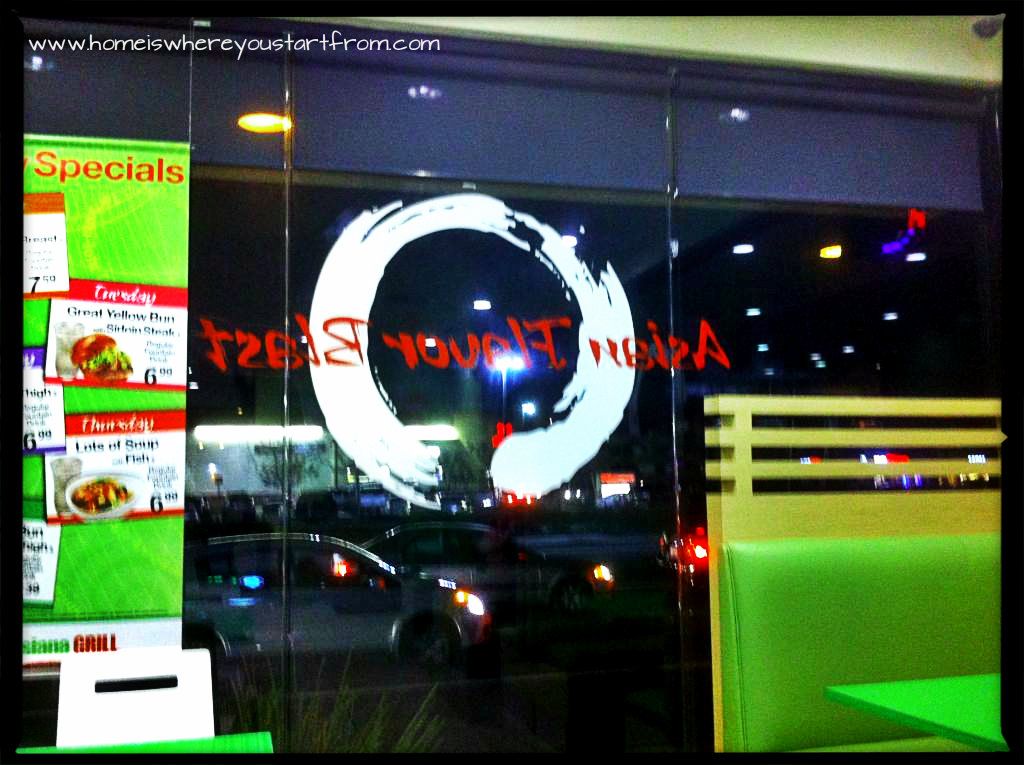 it was casual dining, the menu tells you to pick a "style" such as big platter, lots of soup or big yellow bun.  You then pick a protein to fill it with such as chicken, shrimp, steak, tofu, etc. and then you pick a sauce.
I went for the big yellow bun, because I love all breads...though I do love a good rice bowl. I was a little conflicted but I was sold when I heard that the big yellow bun is a unique item here in the States.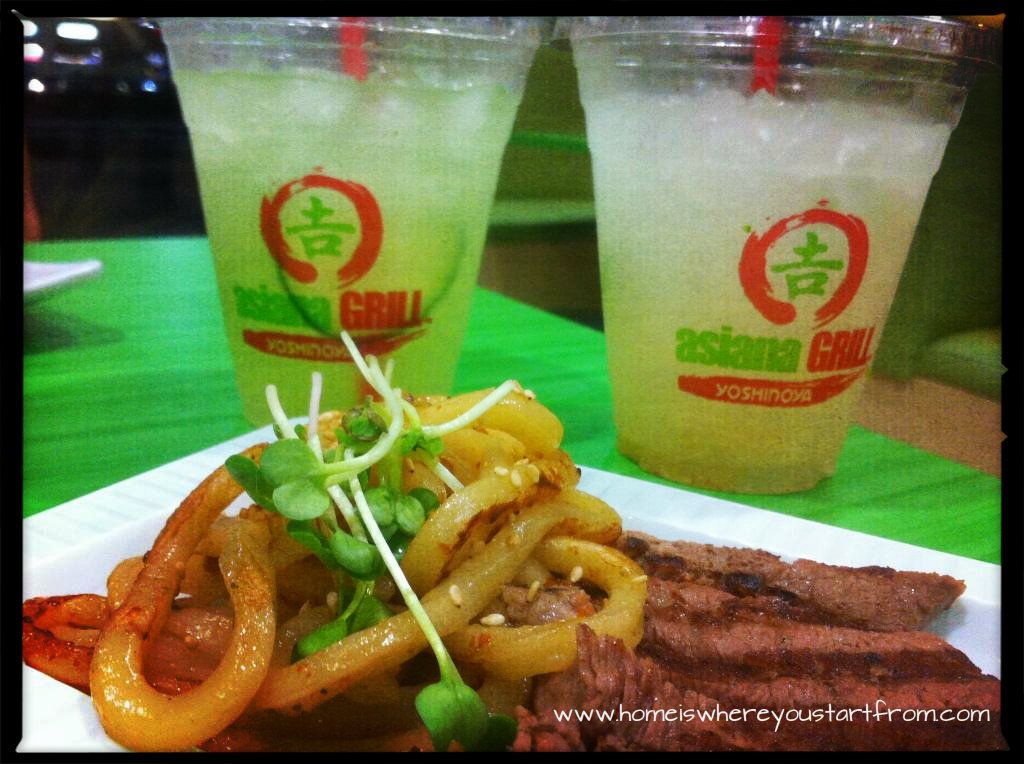 Sky had the big platter, but the chef kept bringing out other tempting delights, so we kept eating.  Noodles and steak? Yes!  Gyoza?  (think steamed-seared potstickers...) um, yeah!!  Pineapple Teriyaki Chicken bowl? oh yes, bring it on!!  It was all delicious.
We tried the cucumber lemongrass flavored water (my fav) and the lychee lemongrass flavored water (Sky's fav) and they were really good.  Sweet, but not too sweet.  I could see this becoming a favorite special treat for my kids.
we finished it all off with dessert, we went with the vanilla ice cream dipped in chocolate with daffy apple crush topping.  It was really, really good.  Again, I could see this becoming a big hit with my kids.  They also have a kid's menu.
It was really good food, everything was prepared fresh and there are almost limitless ways you can order your entree.  The vegetables were all very fresh and tasty.  We will definitely be back for more :)
okay, now for the fun part- I have two free entree vouchers to give away for Asiana Grill Yoshinoya.  Sadly, so far there are only two locations, one in Fullerton and one in Los Angeles so I know this is going to be a limited giveaway...
so, if you'd like to win two entree vouchers for Asiana Grill Yoshinoya in either Fullerton Ca or Los Angeles, Ca please leave a comment.  Please make sure your comment is linkable to you, or put in your email or something so I can contact you if you win.  Winner will be chosen by random generator, giveaway ends Wednesday, January 16th.
good luck!