~1~
Sky and I haven't been away, just the two of us, in over 5 years...So, I decided it was time we took a little trip.  It was a late anniversary celebration (19 years in June!) We rented a house with friends,  this was the view on the property....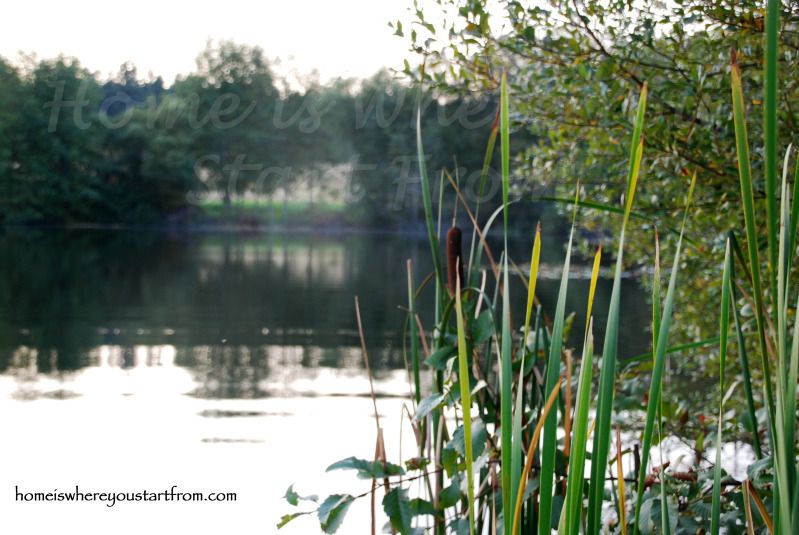 ~2~
The destination? San Juan Island.  Funny, disjointed way that we ended up there, but then again, it's totally a Jen thing... Someone online mentioned what a great time her family had on San Juan Island.  I love the thought of anything with the word "Island" on it, so I googled it, wondering where it was.  It is actually close to Seattle Washington, which is actually doable for us.  I clicked on a website for the Island, and the photo that popped up was of people kayaking with Orca Whales.
If I had a bucket list, kayaking with Orca whales would be on it, top of the list!
~3~
And yes, we did kayak and whale-watch.  Sadly, we didn't see any Orcas, but we did see two harbor seals "displaying" in the water, some heron cranes, a bald eagle, a deer resting, and some beautiful jelly fish.  We went on a tour with San Juan Outfitters- I highly recommend them.  [here's a side-story, we went across to the island by ferry and it was really late because of fog, and San Juan Outfitters waited for us, we were like 45 minutes late for our tour because of the ferry]  Click here* to see my Wordless Wednesday post with a lovely photo of our kayak trip...
~4~
Another bucket-list item?
Yes, San Juan has a zip-line.  I've wanted to zip-line ever since I visited Graceful Mom in Singapore and found out that Asia's most extreme zip-line was at Sentosa Island (where we stayed) and I didn't know it.  It's been on my wish list every since.  Some day I will go back to Singapore and do it, but this scratched an itch.  My friend Jennifer, who lives in Seattle, did the zip-line with me and took photos.  :)
~5~
We had such a lovely get-away.  We have great heart-friends in Seattle, they picked us up from the airport, hosted us for a night, and then rented a house with us on San Juan.  We stayed for two nights, 3 days.  we really loved the island, and we really want to go back.  We visited a lavender farm there, I keep joking it was on Sky's bucket list :)  We tried to brainstorm ways to open up our own lavender farm and move to the island.  Someday....we'll keep dreaming.....  San Juan island is in the rain-shadow of Mount Olympus, and gets less rain then Seattle.  I'm totally sold on it.  :)
~6~
Sky and me in front of the rental house.  It was a lovely house.
Did I mention I'd like to move to this island?
~7~
The kids ran feral and not much homeschooling happened.  It's amazing to have an almost 18 year old who can drive...my life has truly changed!  It was amazing, the girls took themselves off to their Biola classes- boy, my life looks very different from when I had 4 kids ages 7 and under!   So that is my wrap-up of my vacation.  It was truly magical and adventurous and relaxing.  And I ate whatever I wanted.
Amen.
7 Quick Takes Friday happens every week at Conversion Diary, click over to join in!