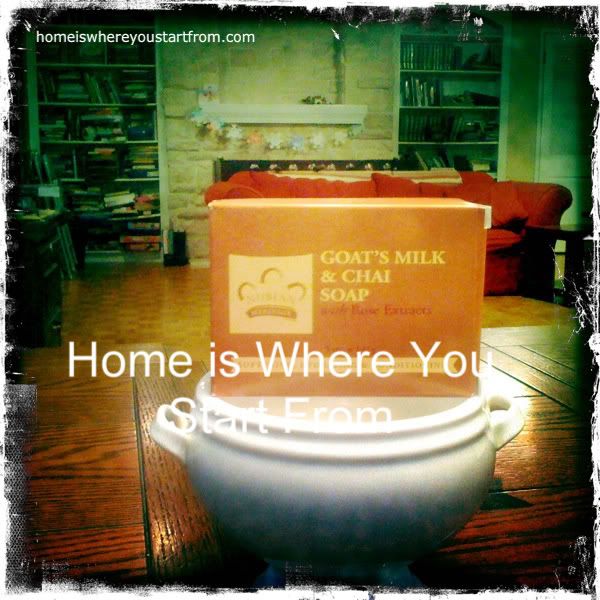 Sometimes it is the little things that make your day. This soap, they had me with the word "chai"
those anemia headaches (iron-deficiency) headaches I mention now and again? ...turns out they were migraines.  Turning the page on a new chapter, it seems.  At least there is medicine that works (hopefully) for this.
Pinterest continues to be a greatest love=time-suck.  Have you ever actually done anything you've pinned?  I am a step closer, I went out and bought an apple corer and gluten-free pancake mix to make these neat apple rings I have pinned...but, haven't actually made them yet. I'll keep you posted.
the reality of homeschooling 5 kids, two of them being highschoolers, the normal busyness of family life and my migraines have really kicked my rear lately...feeling a bit overwhelmed.
it rained today here in the OC!  Yay!  It seems like most of our rare rain happens at night. I got to wear my snow boots today (:  I bought them last year in Washington, they make good rain boots, too.
currently I have chickent tortilla soup in the crock-pot, and I am about to go mix up some blueberry corn muffins right this minute.
Hope your week is off to a happy start! <3