Recently, Sky and I spent the day in a small beach town near Santa Barbara.  It was for a job interview, and I fell in love with the town.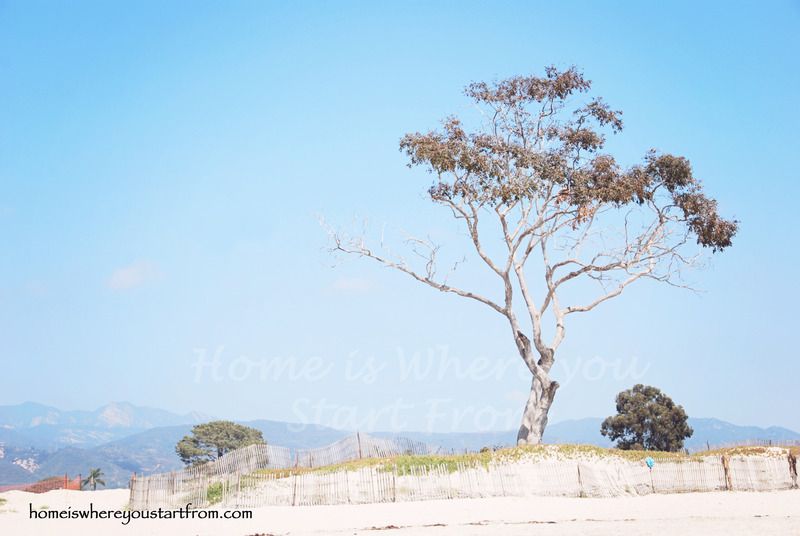 this was a beach scene totally unknown to me.  It was almost empty.  And we could park close, for free!  We saw a guy walking his dog, off leash!  We walked around, and I realized, that despite being an OC girl, I did not know the beach the way I had always assumed I did.  The beaches that I know, are not wild.  I think I'd like to get to know the wild, un-tame coastline.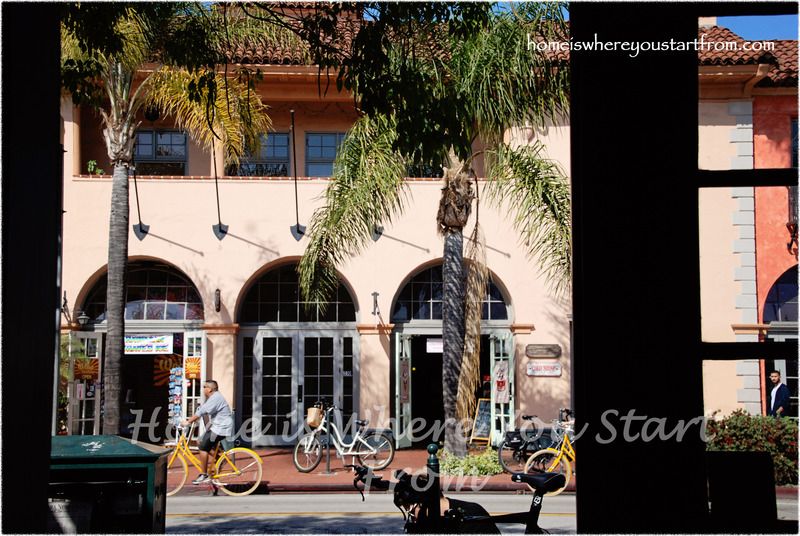 later on in the day, we headed to near-by Santa Barbara for dinner.  A fun place.
we had dinner at Mac's fish and chips, looking for a taste of Dublin, really.
although the entire area was extremely dog-friendly, Santa Barbara was not so parrot-friendly, apparently.
We spent the morning scoping out the small town, had lunch in a bagel shop (yay!) there were signs that said "dog friendly" everywhere, it seemed.  I love my life in OC, I love our house, I don't usually dream of up and moving somewhere.  But, I could totally imagine living here.  Someday, maybe.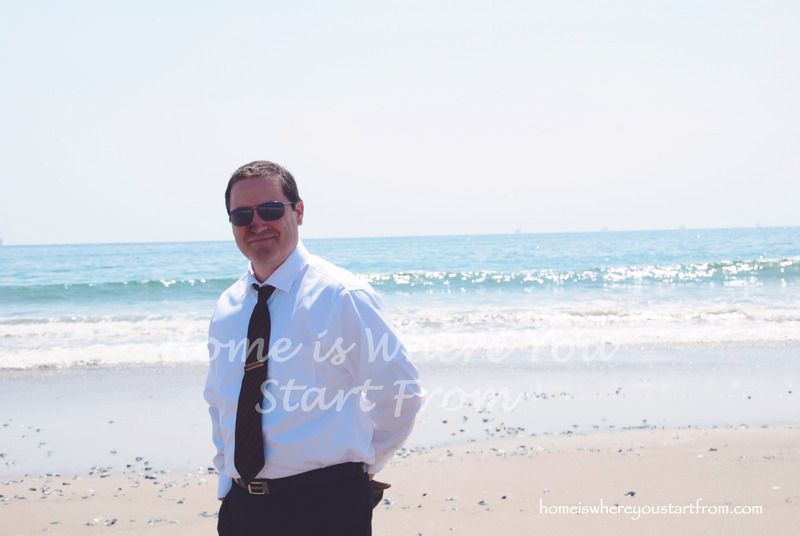 As I edge nearer to the end of my homeschool career (15 + years so far) I am realizing more and more how important my relationship with Sky is.  The kids are already busy with their own interests, the years are flying by, and then, it will be just us two.  I am glad that the years are mellowing us into a more gentle harmony.  He is my best chum, adventures seem a little lacking without him.  I am really, really blessed.